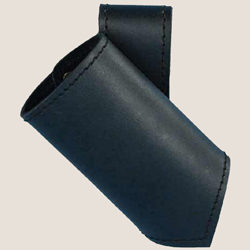 Basic Sword Frog (IF-101522)


This basic and functional sword frog is made out of a medium thick back-sueded leather, and is designed specifically for the blade of a latex weapon. Most of the standard, flat Calimacil blades will also fit this frog.

Say no more to swords which rattle at your belt! And never tuck your sword into your belt - that causes accelerated wear and tear to your weapon.

As a rule, we only stock the black Basic Sword Frog, but it also comes in brown which we can order from the factory.



Statistics
-length: 6"
-width: 6"
-material: medium thick leather
-sturdy brass-riveted construction
-gracefully shaped and finished edges
-specially designed for latex swords
-will accommodate belts of up to 1.75" in width
-available for left and right handed use
-blade hang is 45 degrees to the back



Quantity currently in stock: 18


At this time we are out of the right-handed Basic Sword Frogs!