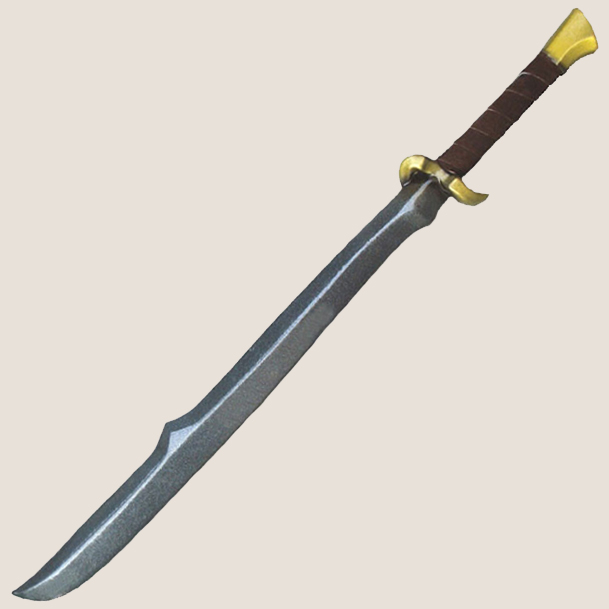 Battle Ready Elven

The Elven Sword is from the Ready for Battle line, which is a less expensive line of products, but one that maintains the full set of safety and durability specs used in the other product lines. The design details are slightly less than in the other lines. These are extremely affordable items, and are great for beginners. This sword features a classic oriental style, with the simple design, it can be used for just about any character or theme.

Please note that the hilts come in different colors, and we have no control over which colors are sent, so use the drop-downs to specify your primary hilt color choice and your alternate choices.


Statistics

-length: 29" or 73 cm
-blade: 21.5" or 53 cm
-handle: 5" x 1" diameter or 13 x 2.5 cm
-hilt: 2.5" tall x 1.5" wide x .5" thick or 7.5 x 3 x 1.25 cm
-pommel: 2" long x 1.75" wide x 1" thick or 5 x 3.5 x 2.5 cm
-foam thickness depth to core on striking surface: +5/8"
-foam thickness depth to core on all non-striking surfaces: +3/8"
-foam thickness from core to end/tip: +1.5"
-foam weight: cross-linked polyethelyne, similar to Trocellen (tm)
-handle firmness: very firm
-weight: 0.25 lbs.
-core composition: fiberglass
-weapon tip pointed
-striking surface beveled
-core capped to prevent tearing /splitting /punch-through of the foam

Quantity currently in stock: 1

Free shipping on this item!