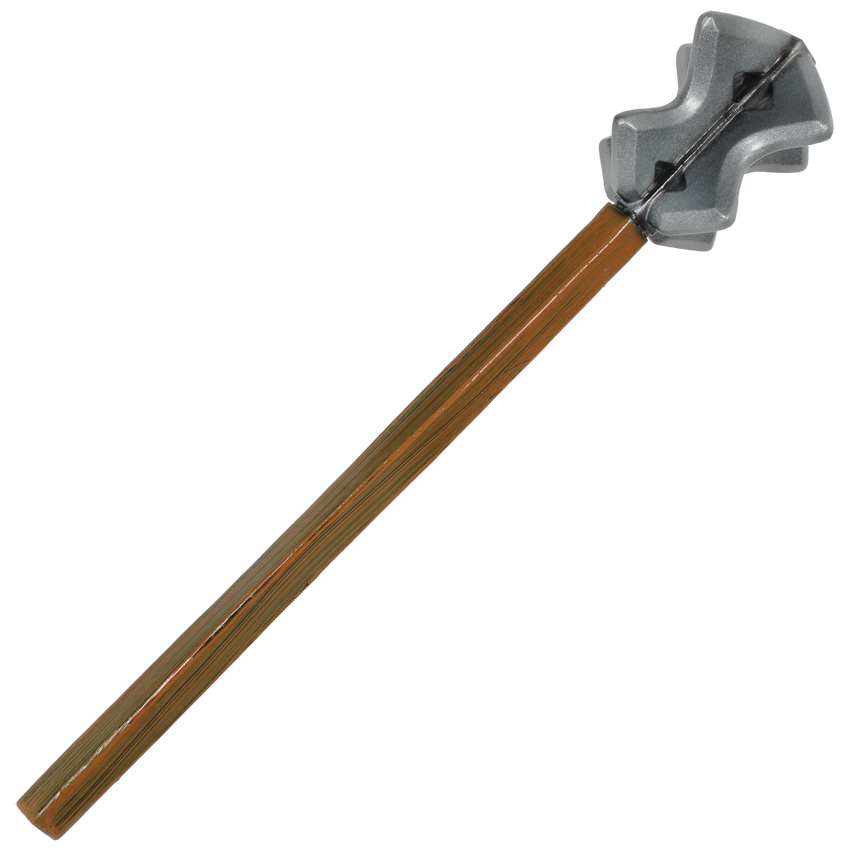 Battle Ready Mace
br> The Battle Mace is from the Ready for Battle line, which is a less expensive line of products, but one that maintains the full set of safety and durability specs used in the other product lines. The design details are slightly less than in the other lines. These are extremely affordable items, and are great for beginners. This sword features a classic oriental style, with the simple design, it can be used for just about any character or theme.

The mace is approximately 31 inches in overall length. This measurement will vary slightly as these are hand made items.


Statistics

-length: 31" or 79 cm
-max blade height: 12"
-max blade width: 12.5" (from edge to spike tip)
-blade thickness: .75"
-blade edge to shaft: 5.5"
-handle: 21" long x 1.25" square
-weight: 0.45 lbs or 204 grams
-spike height: 3.5"
-shaft grip: medium firm
-foam weight: cross-linked polyethelyne
-handle feel: firm
-core composition: fiberglass
-weapon tip pointed
-blade edges semi-beveled
-core ends capped to prevent tearing /splitting /punch-through of the foam

Quantity currently in stock: 2

Free shipping on this item!