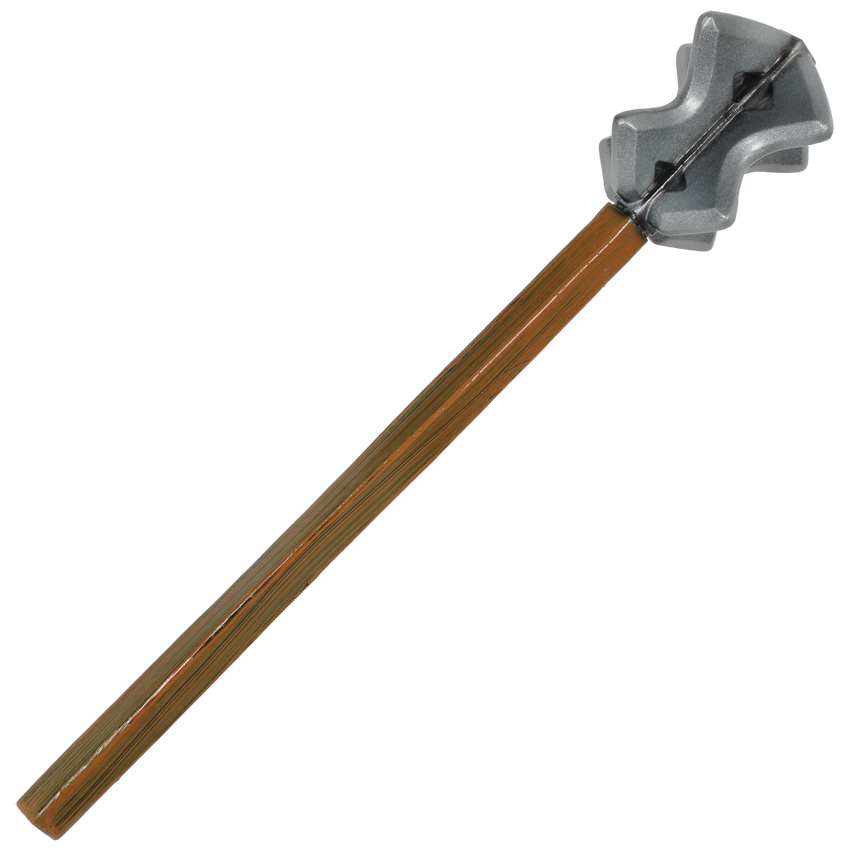 Battle Ready Mace
br> This Battle Mace is from the Ready for Battle line. The Ready for Battle line is a less expensive line, that is still durable and made of quality foam, but is not as detailed as our other lines, making them very affordable and great for beginners or those on a tighter budget. This mace features a wood-looking shaft attached to a flanged, four-sided mace head.

The mace is approximately 31 inches in overall length. This measurement will vary slightly as these are hand made items.


Statistics

-length: 31" or 79 cm
-max blade height: 12"
-max blade width: 12.5" (from edge to spike tip)
-blade thickness: .75"
-blade edge to shaft: 5.5"
-handle: 21" long x 1.25" square
-weight: 0.45 lbs or 204 grams
-spike height: 3.5"
-shaft grip: medium firm
-foam weight: cross-linked polyethelyne
-handle feel: firm
-core composition: fiberglass
-weapon tip pointed
-blade edges semi-beveled
-core ends capped to prevent tearing /splitting /punch-through of the foam

Quantity currently in stock: 2

Free shipping on this item!