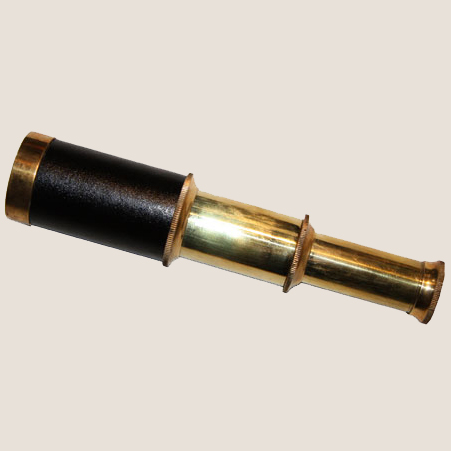 Brass Telescope

This sturdy and beautiful telescope is a must for every Adventurer! Looking before you leap is a time honored truism for an excellent reason! This 6" telescope comes with its own durable leather pouch that can be threaded on your belt.




Statistics
ing
-length: 3", expands to 6" inches or 7.6 cm, expanding to 15.2 cm
-thickness: 7/8" (2.2 cm) diameter on the small end, 1.25 (3.2 cm) diameter on the large end
-pouch size: 5" x 1.75" diameter or 12.7cm x 4.4 cm diameter
-pouch hang: 6" or 15 cm
-pouch belt loop: accommodates up to a 2" or 5 cm belt
-weight: 0.4 lbs or 180 grams


Quantity currently in stock: 6

Free shipping on this item!