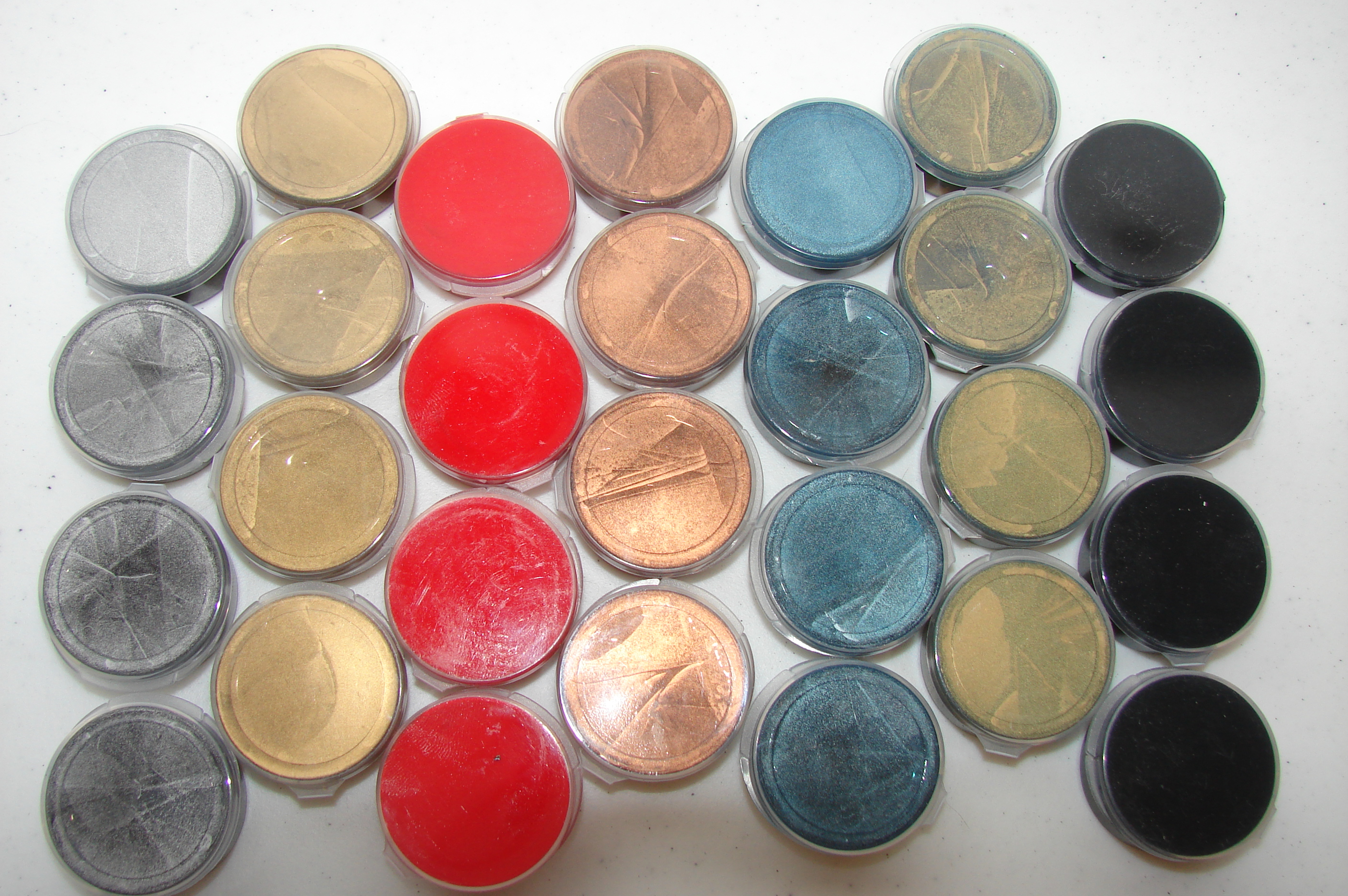 ---

      Please note that due to heavily increased customs security requirements, Calimacil is no longer selling their paint pots. What we have left in stock is all that is available, and once that is gone it cannot be replaced.

      Calimacil has recommended two other sources of paint, Privateer Paints, and Games Workshop Paints.

      In addition, you can use nail polish thinned with standard nail polish remover to paint your LARP weapons. The end result looks great, but does not move as well as some of the flexible acrylic paints.

      Any paint that does NOT include copper as an ingredient will work, but we recommend flexible acrylic paints to accomodate the movement that occurs with LARP weapons.


---


Each of these containers holds enough material to completely coat one hilt, with some paint left over. This paint is directly from the Calimacil factory and is what they use when painting the hilts of their swords. It has been made available for those who want a color scheme other than the standard one offered by the factory.

Please note that we have two colors in addition to those shown above, Bronze and White, which are available as options in the Color Choice dropdown below.


Here's more information about the paint, and here's how to customize your Calimacil weapon.


Statistics

-Container size: 1.5 inch diameter by .5" inch depth



Free shipping on this item!
Quantity currently in stock: 10

Paint In Stock
| | | | | | | | | | | |
| --- | --- | --- | --- | --- | --- | --- | --- | --- | --- | --- |
| Black | Blue | Bronze | Copper | Gold | Green | Red | Metallic Red | Silver | Teal | White |
| 0 | 1 | 0 | 3 | 0 | 3 | 0 | 0 | 0 | 0 | 3 |