---
| | | |
| --- | --- | --- |
| | Carved Hilt Viking Shortsword (442105) | |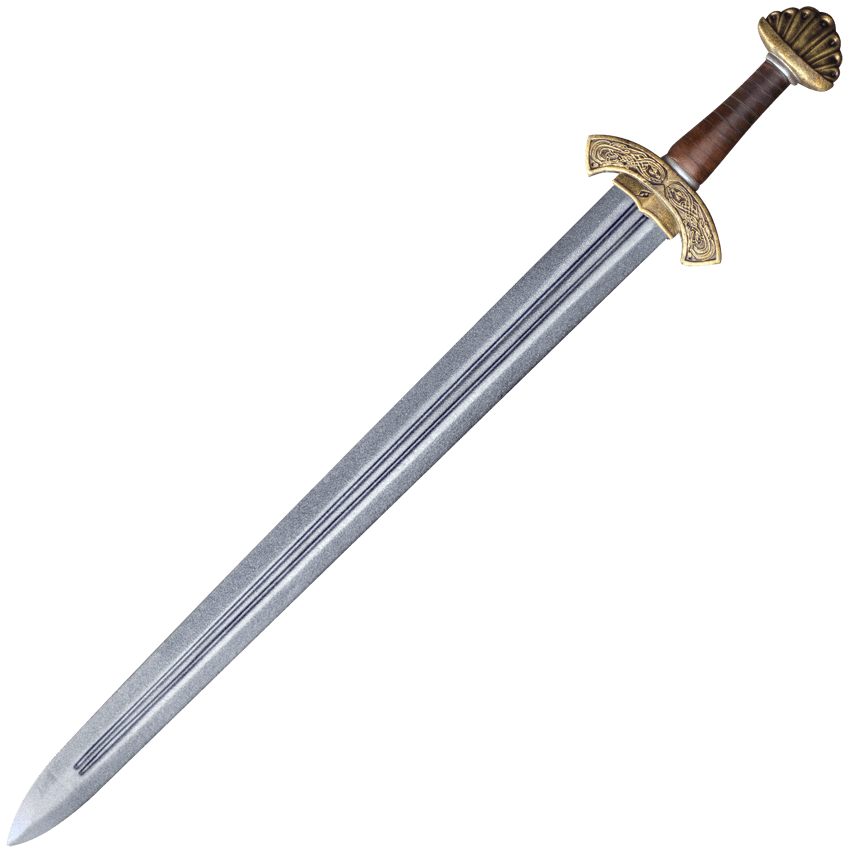 Carved Hilt Viking Shortsword (442105)
With the Carved Hilt Viking Sword in your hands, you have taken control of the battelfield. This distinguished foam latex weapon is expertly crafted for a captivating and realistic appearance. It is made with a hilt that has been cast in polyurethane foam, allowing for its intricate detail to be captured and held. The guard and pommel sport unique, golden colored details that appear as if they were carved of metal, and the hilt displays a realistic, leather wrapped appearance.

This mighty blade is made of closed cell, shred resistant foam around a fiberglass core, coated in latex for extra protection. Due to the handcrafted nature of this LARP weapon, its appearance may feature slight variations.

Key Features:
A great LARP weapon for an affordable price
High safety, approved by the top organizations
Strong Kevlar core tip protection
Made from durable Calimacil closed celled foam that does not shred
Measurements will vary slightly as these are handmade items.


Statistics
-length: 23.6" or 60 cm
-overall blade length: 18" or 46 cm x 28 cm x 3.2cm
-handle: 4" or 10 cm .
-weight: .5" or 227 grams
-foam thickness depth to core on striking surface: +4"
-foam thickness depth to core on all non-striking surfaces: +3/8"
-foam thickness from core to end/tip: +1.5"
-foam weight: cross-linked polyethelyne, similar to Trocellen (tm)
-handle firmness: firm
-core composition: fiberglass
-striking surface: beveled
-core capped to prevent tearing /splitting /punch-through of the foam

Quantity currently in stock: 1

Free shipping on this item!
---