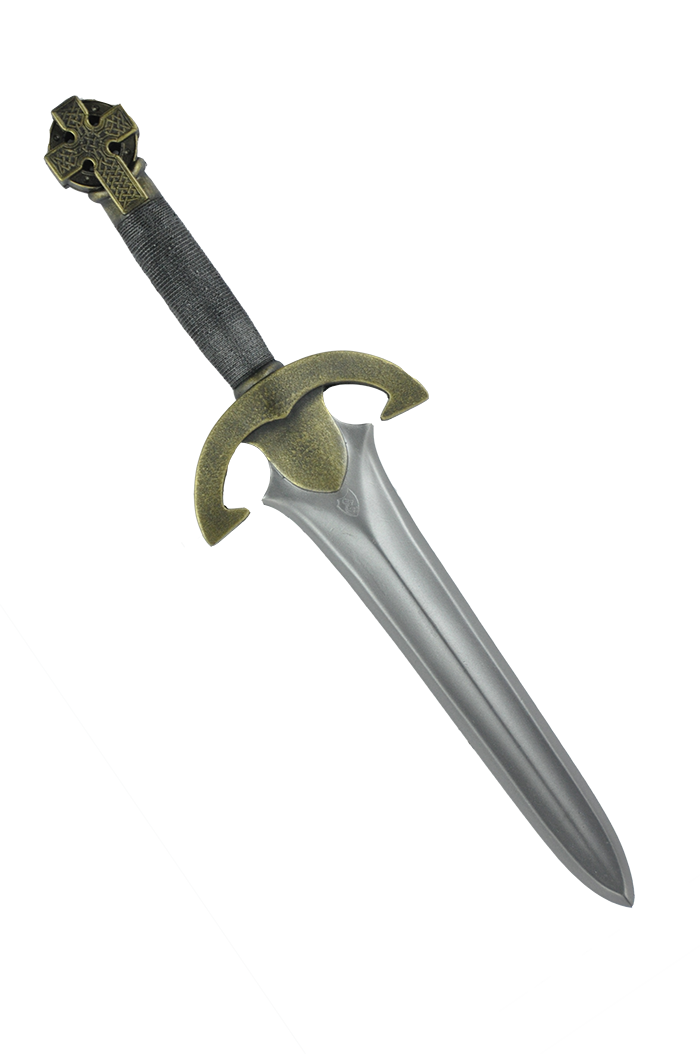 Celtic Dagger III

Intricately carved and beautifully detailed, the Celtic Dagger is among the finest of any small blade ever made. It is sturdy - with a practical, proven design, a wide hilt for blocking, and a solid pommel for striking. The blade is strong and elegant and ready to serve its owner with style and deadly grace.

The standard color is gold on silver.

Here's a close-up of the hilt and pommel.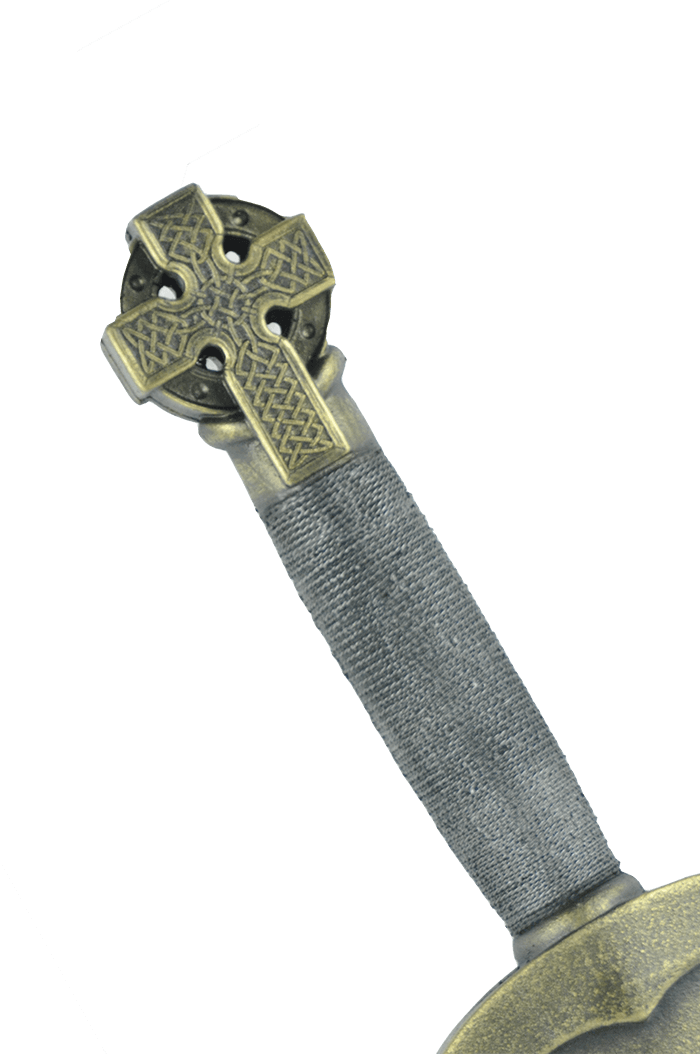 Statistics

-length: 18" or 46 cm
-blade length: 11" or 28 cm
-weight: 4.8 oz or 135 g
-handle style: firm
-handle size: 8.7" long or 22 cm long
-grip size: 3.5" long x 4" circumference, or 9 cm long x 10.2 cm circumference
-handle composition: Calimacil foam covered in flexible plastic for strength
-hilt composition: Calimacil foam covered in flexible plastic for strength
-foam weight: Calimacil proprietary composition, lightweight, sturdy, distributes force
-foam thickness depth to core on striking surface: +5/8"
-foam thickness depth to core on all non-striking surfaces: +3/8"
-foam thickness from core to end/tip: +1 ½"
-standard core composition: fiberglass rod
-core composition: fiberglass rod
-weapon tips: semi-beveled
-striking surface: semi beveled
-core capped with a fiber matrix to prevent tearing or splitting of the foam


Quantity currently in stock: 1