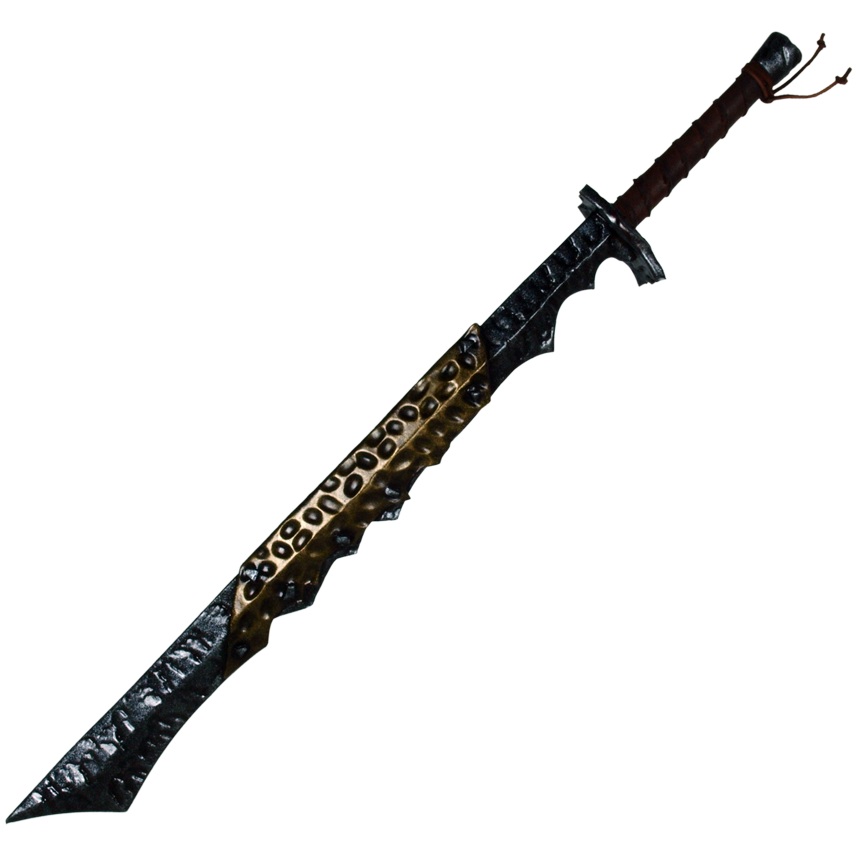 Choppa

When resources are scarce, you improvise and adapt. You use whatever materials may be available to maintain the weapons you need for protections. Perhaps, as in this case, you find pieces of older weapons that you can combine into something new and powerful, something you take pride in and use with devastating effectiveness.




Statistics

-length: 43 inches or 109.2 cm
-blade: 32.5 x [3.25, 1.75] x [1.25, 0.75] inches or 82.6 x [8.3, 4.4] x [3.2, 1.9] cm
-handle: 8 x [1.5, 1] inches oval or 20.3 x [3.8, 2.5] oval cm
-hilt: 4.75 x 2.5" x .5 inches or 12.1 x 5.7 x 1.3 cm
-pommel: 1.75 x [1.75, 1] inches oval or 4.4 x [4.4, 2.5] cm oval
-handle firmness: firm
-weight: 0.95 lbs or 431 grams medium
-foam thickness depth to core on striking surface: +5/8"
-foam thickness depth to core on all non-striking surfaces: 5/16"
-foam thickness from core to end/tip: +1 ½"
-foam weight: proprietary cross-linked polyethelyne
-core composition: carbon fiber
-weapon tips: beveled and pointed, width flared for safety
-striking surface: beveled
-core capped to prevent tearing /splitting of the foam

Quantity currently in stock: 3

Free shipping on this item!