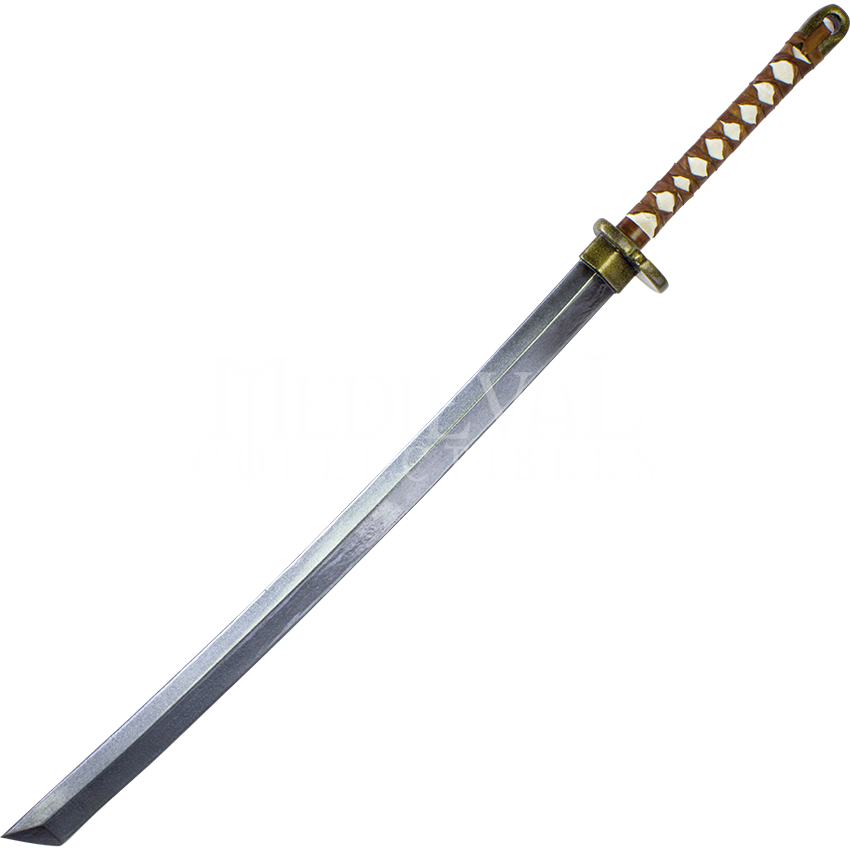 Dai Katana (IF-402085)

With distinctive Asian styling, the Dai Katana features a curved, slender, single-edged blade and a squared guard. The handle of the historical weapon is wrapped in durable leather and can accommodate two hands with a firm, comfortable grip on the battlefield.

The role-playing sword is made from durable, closed cell foam around a solid fiberglass core and finished with a strong latex coating. You can feel confident in the safety and quality construction of this LARP samurai sword.

Key Features:
A great weapon for an affordable price
High safety rating, approved by the top organizations
Features a resilient latex coating
Round fiberglass core is flexible and strong
Core is tipped with durable Kevlar protection
Made from durable closed celled foam that does not shred


Measurements:
Overall Length: 41 Inches
Grip Length: 8 Inches
Blade Length: 30 Inches
Pommel: 2.5 Inches
Max Blade Width: 2 Inches
Measurements will vary slightly as these are handmade items.

Quantity currently in stock: 0