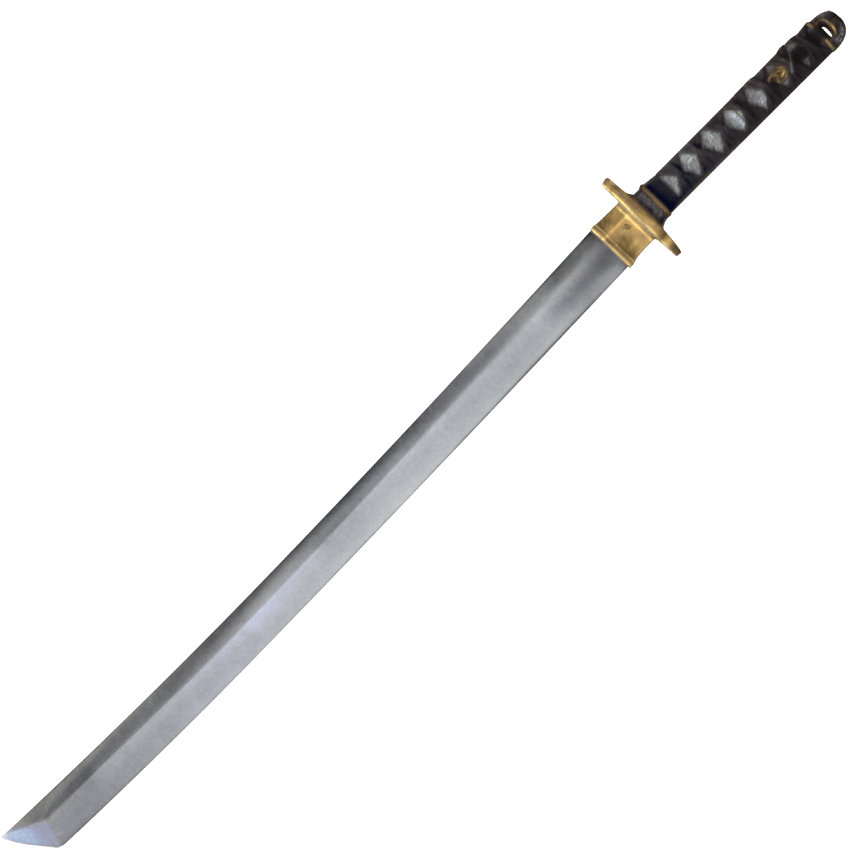 Dai Katana, Hybrid (IF-442504)

Anxious cries from the village captures the attention of a wandering samurai. Without hesitation, the Japanese warrior unleashes revenge upon the bandits. The Hybrid Dai Katana handles smoothly in the masterful grasp of the ronin. Be impressed by the graceful beauty of this Japanese sword.

Made from durable close-celled foam, this katana possesses a strong, yet flexible fiberglass core. Carefully hand painted for stunning detail, gold and silver accents define the tsuba and tsuka. A beautiful black wrapping adorns the hilt, ending with a silver and gold kashira. Let this Japanese sword fulfill a noble purpose in service to the timeless samurai who ventures into the LARP realm.

Key Features:
A great, sturdy weapon for an affordable price
A durable and sturdy weapon for LARP and roleplay
Realistic look enhances every roleplay experience
High safety rating, approved by the top organizations
Features a resilient latex coating
Round fiberglass core is flexible and strong
Core is tipped with durable Kevlar protection
Made from durable closed celled foam that does not shred
Cast hilt shows off an extreme level of detail
Grip provides a good hold and is extremely durable


Measurements:
Overall Length: 39 Inches
Grip Length: 8 Inches
Blade Length: 28 Inches
Pommel: 1.75 Inches
Max Blade Width: 2 Inches
Measurements will vary slightly as these are handmade items.

Quantity currently in stock: 8