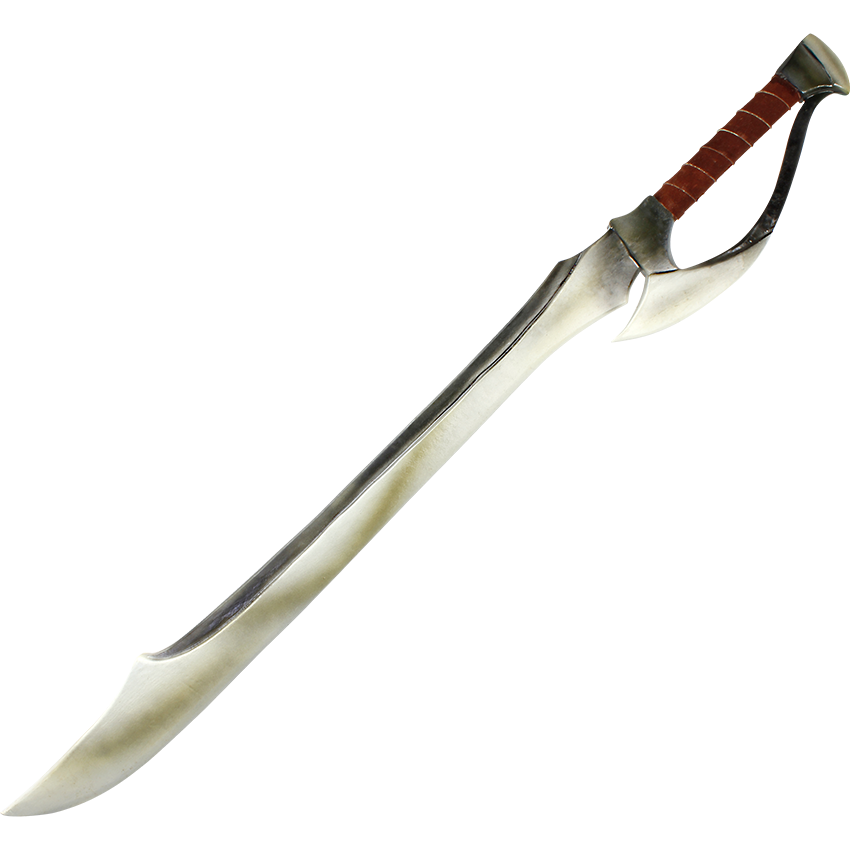 Dark Elven Longblade

Sleek, elegant, and deadly. This delightful blade has a partial basket bilt to protect your hands, and a sleekly shaped blade. The very firm grip allows for speed and precision when wielding it, to the great dismay of your opponents.

Here are a few more pictures of this sword:



Statistics

-length: 42.5 inches or 108 cm
-blade: 32 x [3.25, 2] x 1.125 inches
-handle: 6.5 x [.75, 1.25] oval inches
-basket: 13 long x 7.5 length x 1.5 deep inches
-pommel: 2.25 tall x 2.75 wide x 1 thick
-weight: 0.85 lbs
-foam thickness depth to core on striking surface: +5/8"
-foam thickness depth to core on all non-striking surfaces: +3/8"
-foam thickness from core to end/tip: +1.5"
-foam weight: cross-linked polyethelyne, similar to Trocellen (tm)
-handle firmness: firm
-core composition: fiberglass
-weapon tip pointed
-striking surface beveled
-core capped to prevent tearing /splitting /punch-through of the foam

Quantity currently in stock: 1

Free shipping on this item!