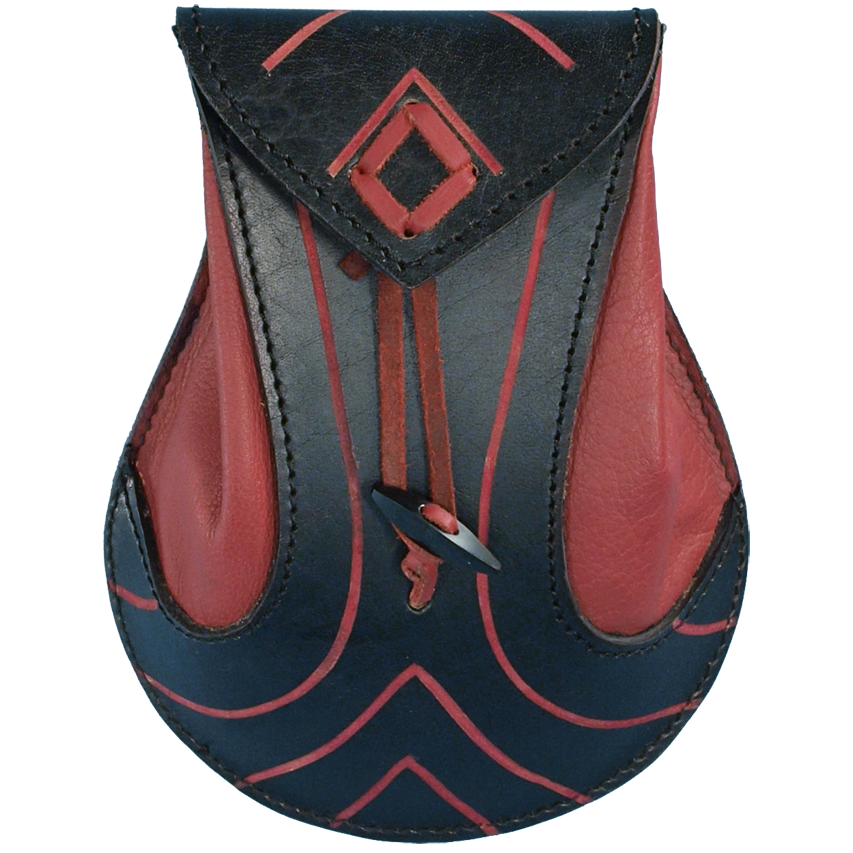 This unique and elegant looking leather pouch is the perfect addition to your fantasy or medieval ensemble. Made from quality leather and is a convenient way to hold both your modern day items like keys and money, or your LARP items or loot!


Here are some additional pictures of the gorgeous Elven Leather Pouch:

Key Features:
Crafted from high quality leather
Material is rigid, except for the flap
Closed, empty bag is 8.25" tall across the back
The front is 6" tall x 4" wide x 2.5" deep
Belt loops are sized for 1 .15" belt
Weight: 6 oz. or .35 lb.


Quantity currently in stock: 6

Pouch Colors In Stock
| | | | |
| --- | --- | --- | --- |
| Black | Brown | Green | Red |
| 1 | 1 | 2 | 2 |