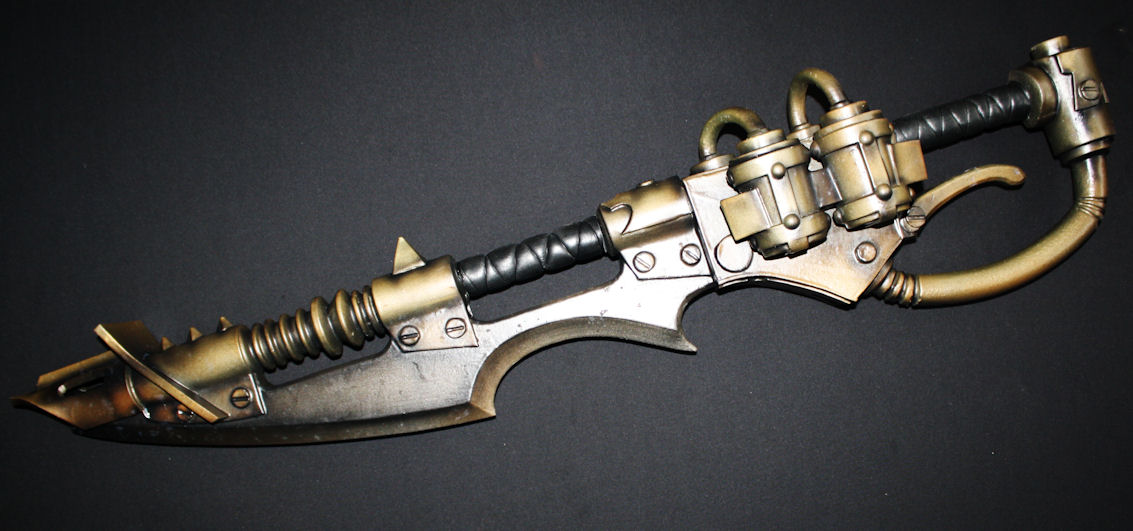 Flame Thrower Axe

This is perhaps the single most wicked and dangerous axe ever created. It can be used with one hand, or with both hands, and it has a flexible trigger to spray whatever agony you may have stored in its reservoir. Wield this and be feared.

Here is a picture of the other side of the axe:






Statistics

-length: 41 inches or 104 cm
-blade: 24" long or 60 cm
-handles: 4" or 10.2 cm
-hilt: 10", 6", 8" or 25, 15, 20 cm
-pommel: 2.5" diameter x 4" tall or 6 x 10 cm
-handle firmness: firm
-weight: 1.05 lbs or 476 grams medium
-foam thickness depth to core on striking surface: +5/8"
-foam thickness depth to core on all non-striking surfaces: 5/16"
-foam thickness from core to end/tip: +1 ½"
-foam weight: proprietary cross-linked polyethelyne
-core composition: carbon fiber
-weapon tips: beveled and pointed, width flared for safety
-striking surface: beveled
-core capped to prevent tearing /splitting of the foam


Quantity currently in stock: 0

Due to the sheer size of this item, free shipping is NOT available on this item.