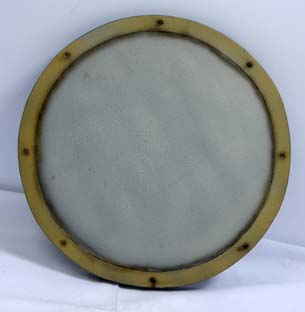 Footman's Metal Shield (FD007)

On Clearance!!! (Normally $75)

Opponents will find it incredibly difficult to strike you when faced with this extremely lightweight and highly maneuverable shield. Combined with the correct weapon, victory is all but certain.

This is the smallest of the EagleFlex shields, combining the speed and flexibility of a standard buckler with a bit more protection. Designed to be carried for long periods of time, it can easily be work across the back or tucked into a travel pack.




Statistics

-heigth: 16.5" or 41cm
-width:
-center depth:
-foam thickness:
-edges:
-weight:
-lift: arm straps

Quantity currently in stock: 0

On sale now! Normally $70!