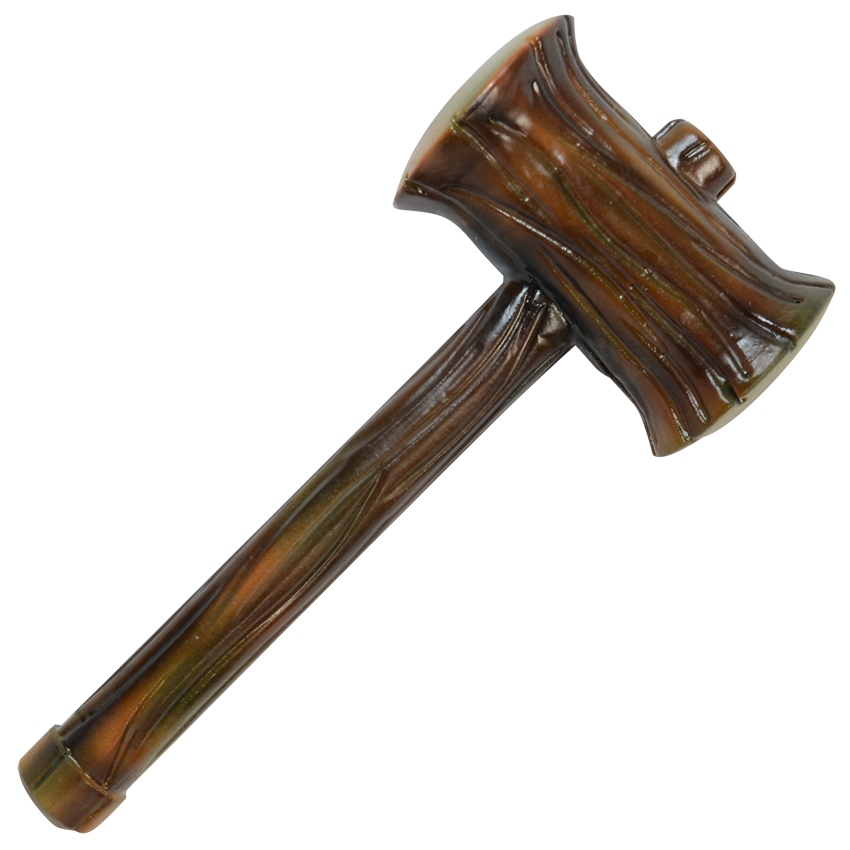 Hand Mallet (IF-402608)

Sometimes you just need to smash something. And for when those times hit you during a LARP battle, we offer to you the LARP Hand Mallet, which takes the typical wood mallet and shrinks it down so you have a pint-sized pounder to carry in all your battles! This weapon greatly resembles a wooden mallet like the kind a medieval carpenter might use on the job, down even to the wood look and the rounded hammer head! It is made entirely in foam latex with a fiberglass core and a silicone coating to promote durability as well as safety in use.

This LARP Hand Mallet is a hand-made LARP weapon so its measurements can vary slightly from what is shown below.

Here are some additional pictures of the fun Mallet:






Statistics

-length, overall: 15.5"
-length, shaft: 10.5" long x 1.5 diameter
-head: 7" wide x 4" diameter striking surface
-pommel: 1" tall x 1.75" diameter
-foam thickness depth to core on striking surface: +5/8"
-foam thickness depth to core on all non-striking surfaces: +3/8"
-foam thickness from core to end/tip: +1.5"
-foam weight: cross-linked polyethelyne, similar to Trocellen (tm)
-handle firmness: medium
-weight: 0.25 lbs.
-core composition: fiberglass
-weapon tip flat
-striking surface flat
-core capped to prevent tearing /splitting /punch-through of the foam

Quantity currently in stock: 1

This item is eligible for free shipping!