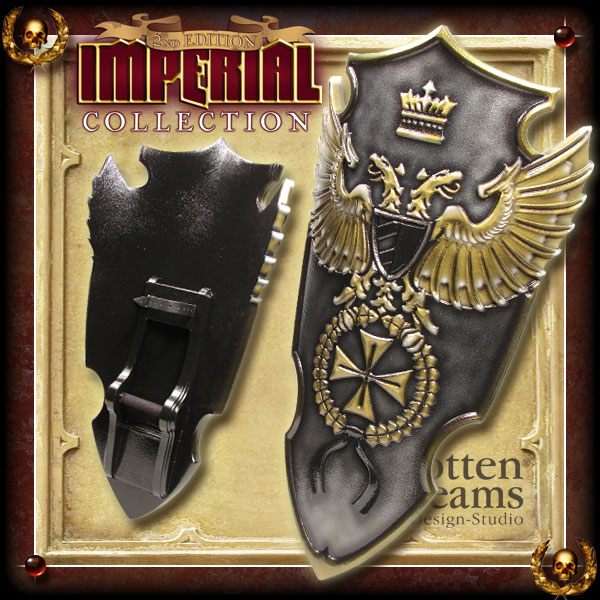 Imperial Commander Shield, 2nd Edition
These items come with the background plate in four colors: Black, Blue, Green, and Red. Please be sure to specify your color choices below.
Important: Back-ordered items can take anywhere from 30-50 days to arrive from the factory.


Here are more pictures of these magnificent shields with all of the plate colors:

Black
Blue
Green
Red

The Back
 
 
 




Statistics

-length: 102 x 65 cm or 40.5 x 23.5 inches
-max curve depth: 14 cm or 5 inches
-grip type: vertical arm strap and bar grip
-handle firmness: very firm
-weight: 2.65 lbs or 1202 grams
-foam thickness: 1" or 2.5 cm
-foam weight: cross-linked polyethelyne, similar to Trocellen (tm)

Quantity currently in stock: 0

Shipping charges apply to this item!