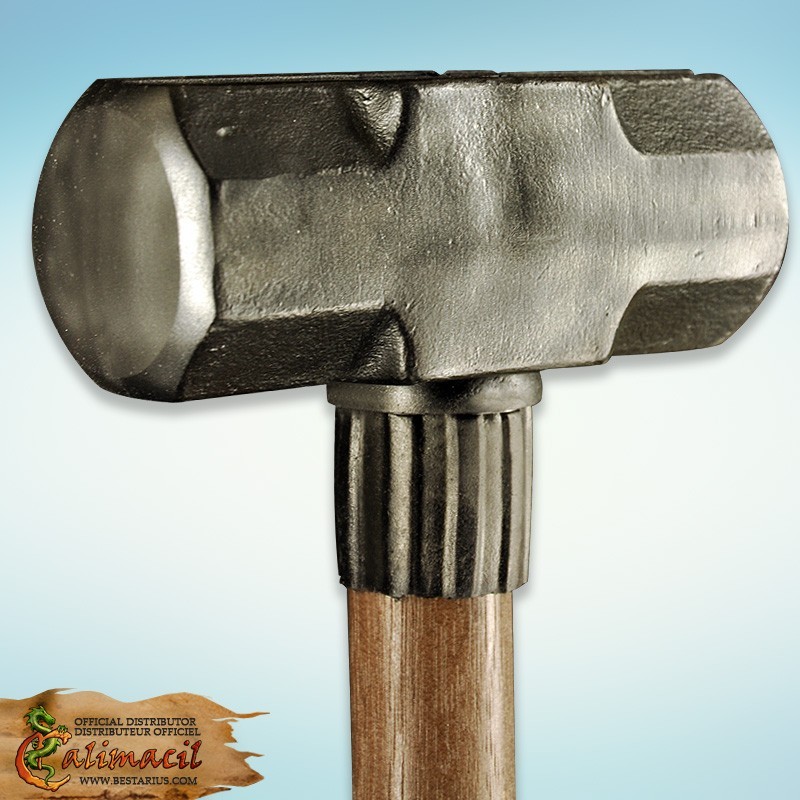 Jack the Sledge Hammer

As far as weapons go this amazingly accurate Foam Sledge Hammer appears to have a massive steel head mounted a comfortable wood handle. Of course, it's all Calimacil foam, which is why ot looks so real! Jack will smash any zombie head, or anyone else unlucky enough to find themselves in his path. A satisfying balance between utility, damage, and safety, this Larp weapon will get you pumped.



Statistics

-length, overall: 33" or 82 cm
-length, shaft: 30" long x 1.5 diameter
-head: 7" wide x 2.5" tall x 2.5" thick
-foam thickness depth to core on striking surface: +5/8"
-foam thickness depth to core on all non-striking surfaces: +3/8"
-foam thickness from core to end/tip: +1.5"
-foam weight: cross-linked polyethelyne, similar to Trocellen (tm)
-handle firmness: medium
-weight: 1.1 lbs.
-core composition: fiberglass
-weapon tip flat
-striking surface flat
-core capped to prevent tearing /splitting /punch-through of the foam

Quantity currently in stock: 0

Free shipping on this item!