---
| | | |
| --- | --- | --- |
| | Lone Wolf Hakoon Bag (RW-2800802) | |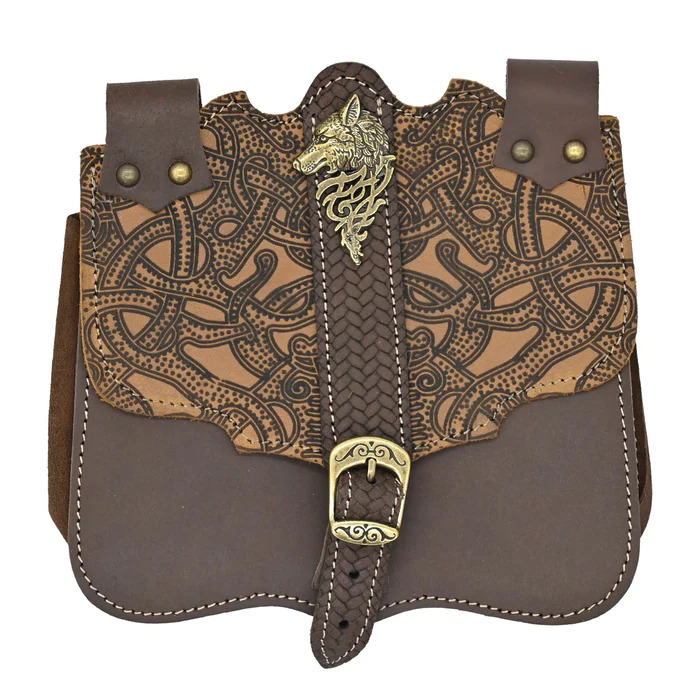 Lone Wolf Hakoon Bag (RW-2800802)


Description
Leather bag to hang on a the belt, made of leather and closed with a buckle.

This product has been made by Spanish artisans, using totally authentic skins and leathers. The mastery in the cutting, preparation and tanning of skins typical of the regions of northern Andalusia and the South of Valencia, is where we find these workshops with fur tradition that goes back generations. The use of traditional techniques both in sewing and in the cutting of the pieces, makes each article unique in itself.

Bustling workshops in which the whole family meets to work, are typical of the Spanish culture, always surrounded by forms of social work in which knowledge is transmitted between generations through family stories or anecdotes.


Here are some additional pictures of the gorgeous Lone Wolf Hakoon bag:


Key Features:
Crafted from high quality leather
Uses steel or brass for the fittings
Material is rigid leather, except for the flap
Closed, empty bag is 7.3" tall across the back
The width is 7.1" or 18 cm across the front
The depth is 2.4" or 6 cm
For belts up to 4.5" tall
Weight: 0.4 lbs or 180 gr.
Colors In Stock
| | |
| --- | --- |
| Black | Brown |
| 0 | 1 |


Quantity currently in stock: 1
---