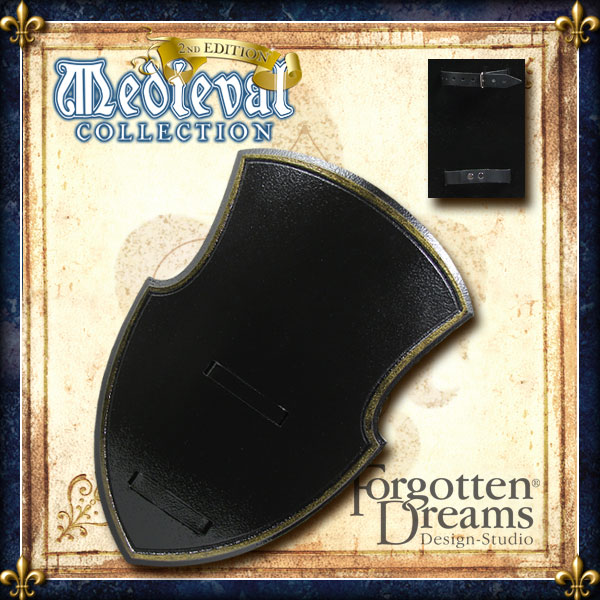 Medieval Child's Shield

This is a beautiful and very affordable shield! It is smaller than the other Forgotten Dreams shields; it is comparable in size to the EagleFlex shields - perhaps a bit smaller. The grip is composed of two straps mounted vertically for ease of use and great manueverability. It is made of solid foam with a plain black face place and with the grip straps embedded into the foam.


Statistics

-length: 27 inches or 68.6 cm
-max width: 17 inches or 43.2 cm
-min width: 13.5 inches or 34.7 cm
-max curve depth: 4 inches 10.1 cm
-grip type: 2 straps, mounted vertically
-weight: 1.3 lbs or 539 grams
-foam thickness: 1.125 ( 1 1/8) inches or 2.8 cm
-foam weight: cross-linked polyethelyne, similar to Trocellen (tm)
-core: None, shield is composed only of solid foam

Quantity currently in stock: 0

Shipping charges apply to this item!