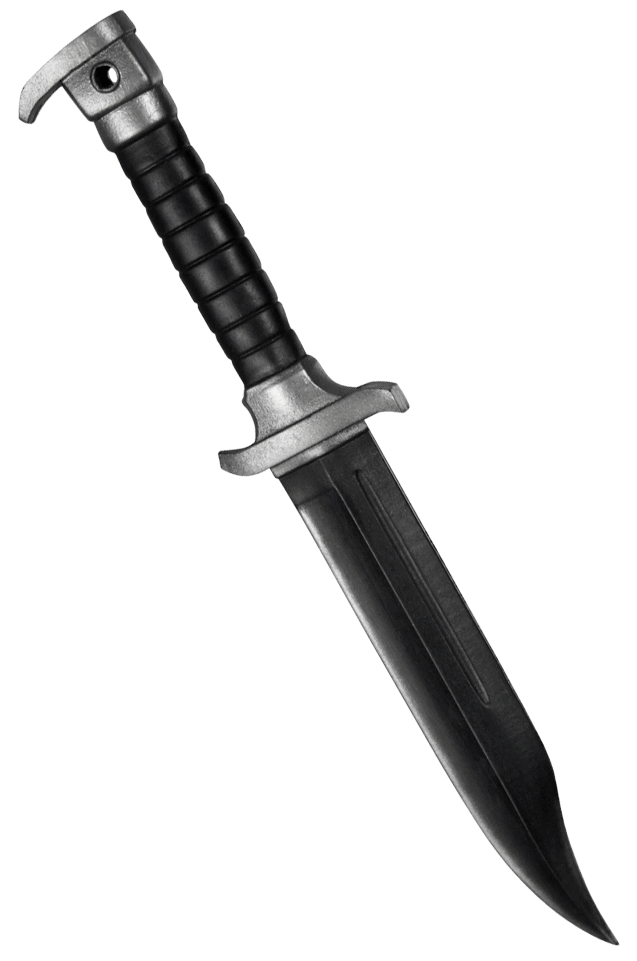 Ripley Throwing Knife

Perfect for post-apocalyptic, Urban, and Steampunk costumes, as well as LARPs of all kinds, this throwing knife is made of safe Calimacil foam, and is perfectly adapted to throwing attacks because it includes no core. It can bend and stays safe in both close-quarters fights and at a distance. Its handle is black and silver-coloured while its blade has a blackened steel-colour. Finally, the edge of the weapon is silver-lined for a more realistic look.

Here are a couple more pictures of this fabulous throwing knife






Statistics

-length: 11.8" or 30 cm
-blade: 6" long x 1.5" at the widest or 15 x 3.8 cm
-handle: 1.5" or 3 cm
-max width of blade near tip: 1.75" or 4 cm
-foam thickness depth to core on striking surface: +5/8"
-foam thickness depth to core on all non-striking surfaces: +3/8"
-foam thickness from core to end/tip: +1.5"
-foam weight: cross-linked polyethelyne, similar to Trocellen (tm)
-firmness: medium
-core composition: none
-weapon tip pointed
-striking surface beveled

Quantity currently in stock: 0

Free shipping on this item!