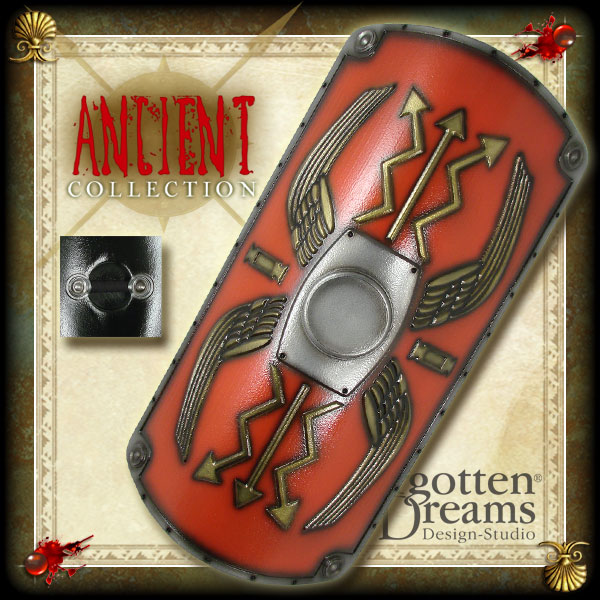 Roman Shield Deluxe

This is the largest of the shields that we carry and it provides the absolute maximum amount of protection possible to its owner. The bar grip allows for extreme easy in carrying and for easy maneuverability.

Here is a picture of the bar grip.


Statistics

-height: 47 inches or 119.4 cm
-width: 24 inches or 60.1
-max curve depth: 7 inches or 17.8 cm
-grip type: bar
-grip firmness: firm
-weight: 4.6 lbs or 2087 gr
-foam thickness: 1.25"
-foam weight: cross-linked polyethelyne, similar to Trocellen (tm)
-bar grip core composition: fiberglass

Quantity currently in stock: 1

Shipping charges apply to this item!