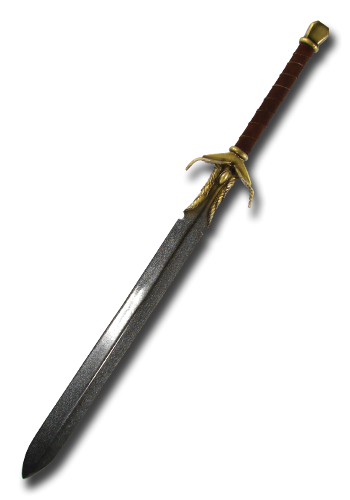 Royal Kings Longsword

Our Royal Kings LARP Longsword has a classic Medieval style with an elaborate hilt and a two handed suede wrapped handle that ensures comfortable handling for long battles. This is a great quality LARP weapon, made from durable foam with a strong coat of latex. It is an affordable LARP sword without sacrificing quality.

Key Features:

A great affordable price
High safety, approved by the top organizations
Strong latex coating
Round Flexible fiberglass core
Stong Kevlar core tip protection
Made from durable closed celled foam that does not shred


Measurements:
Overall Length: 41 Inches
Blade Length: 28 Inches
Handle Length: 9.25 Inches


Quantity currently in stock: 2



Free shipping on this item!