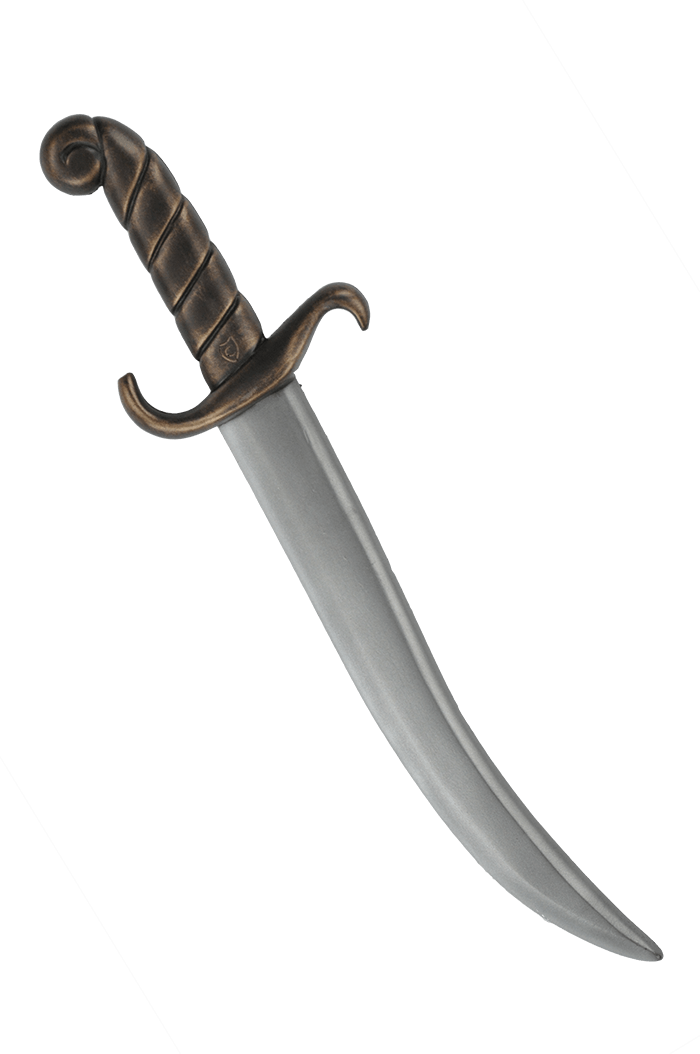 Shahin Dagger

This dagger introduces a new handle to the Calimacil line-up. Curved and bronze in color, it is completed by a steel blade that is also curved. The result is a very dynamic dagger for quick slashing and stabbing. However, due to our unique Calimacil foam, all these battles will be safe, as the safety and durability of our LARP swords and daggers in unmatched.

Created for middle-eastern characters in mind, this dagger is perfect for any agile or quick character. Its curved design makes it perfect for pirates and other sailors who get too close for pistols or rapiers. Due to its small size, street thugs and thieves also appreciate this dagger because they can hide it easily.

Here is another picture of this fabulous dagger





Statistics

-length: 17.3" or 44 cm
-blade: 11.4" or 29 cm long
-handle: 5.9" or 15 cm
-max width of blade near tip: 2" or 5 cm
-foam thickness depth to core on striking surface: +5/8"
-foam thickness depth to core on all non-striking surfaces: +3/8"
-foam thickness from core to end/tip: +1.5"
-foam weight: cross-linked polyethelyne, similar to Trocellen (tm)
-firmness: firm
-core composition: fiberglass
-weapon tip pointed
-striking surface beveled


Quantity currently in stock: 2

Free shipping on this item!