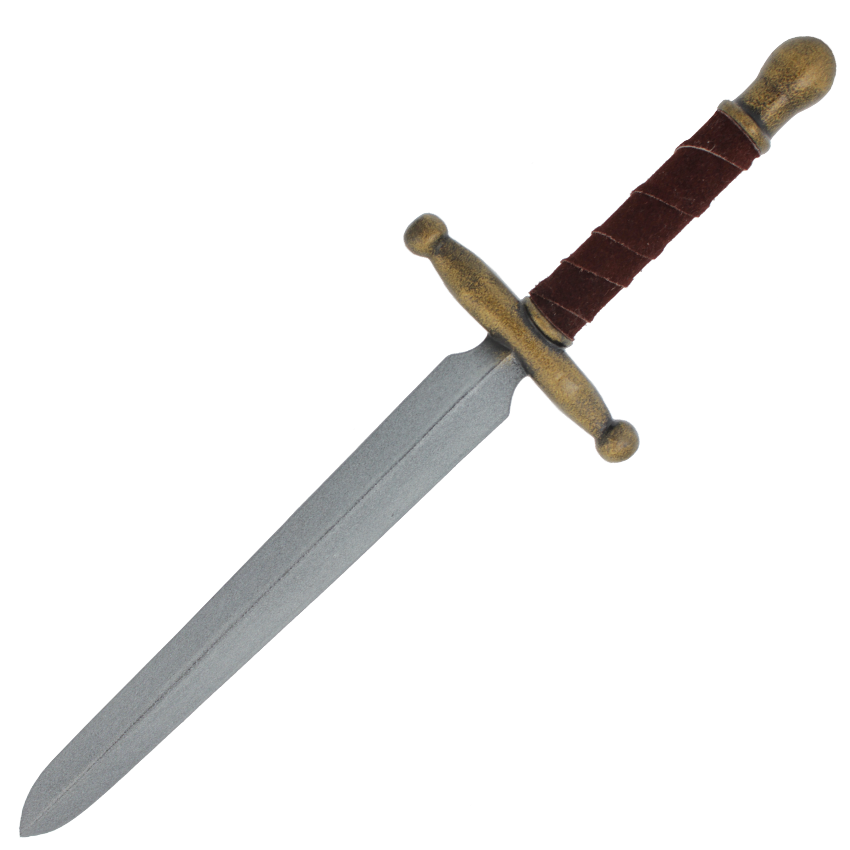 Stiletto Dagger (IF-402321)

If you are looking for a dagger to slide through armor with ease, then your best choice is the Stiletto Dagger. In addition to its sleek deadliness, it can be used as a main gauche in the off hand.

This dagger features a wider blade than it's historical equivalent in order to make it safe for LARP combat. However, this blade still features the narrow point that made the stiletto so deadly. The weapon's guard is a simple cross-bar to protect your hand from other blades, and the grip is wrapped in suede to provide for a secure hold.

This dagger works in multiple arenas: as a fine assassin's tool, as well as a main gauche in off-handed defense.

The Stilletto LARP Dagger has an overall length of approximately 18 inches. Please be aware that this measurement can vary slightly, as it is a hand-made item.

Here are some additional pictures of the Stiletto Dagger:

| | | | | | |
| --- | --- | --- | --- | --- | --- |
| | | | | | |




Statistics

-length: 18"
-blade: 12" long x [1.5, 1]" width x 1" thick
-handle: 4.5" long x 1" diameter
-hilt: 5" wide x [1,.5]"tall x .5" thick
-pommel: 1.75" long x .75" diameter
-weight: 0.2 lbs
-foam thickness depth to core on striking surface: +5/8"
-foam thickness depth to core on all non-striking surfaces: +3/8"
-foam thickness from core to end/tip: +1.5"
-foam weight: cross-linked polyethelyne, similar to Trocellen (tm)
-handle firmness: medium
-core composition: fiberglass
-weapon tip pointed
-striking surface beveled
-core capped to prevent tearing /splitting /punch-through of the foam


Quantity currently in stock: 2

Free shipping on this item!