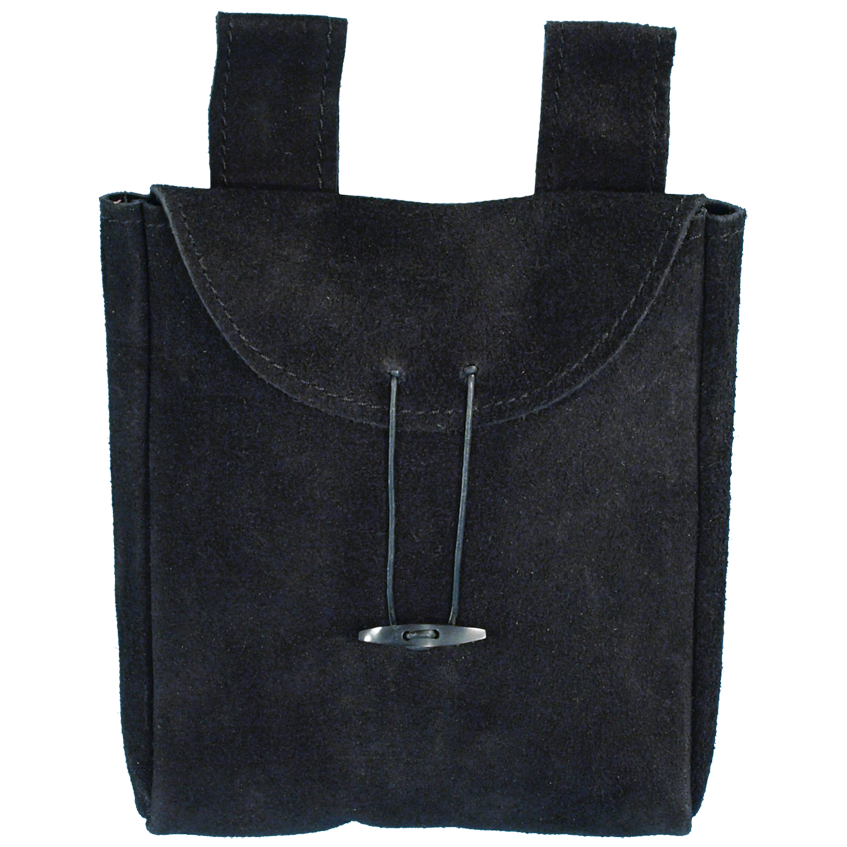 Suede Bag, Large (IF-101642)

The small suede pouch is a great addition to your period outfit. A convenient way to hold your modern day items like keys and money or your LARPing items or loot! Made from suede, this is a great, inexpensive bag.

Note that we only carry the black Suede Bags in stock.

Here are some additional pictures of the large Suede Bag:

Key Features:
Crafted from good quality suede
Material is flexible but shaped
Closed, empty bag is 8" tall x 8" wide
Cover is 3" at its max depth
Belt loops fit up to a 2.5" belt
Weight: 5 oz. or .3 lb.


Quantity currently in stock: 5