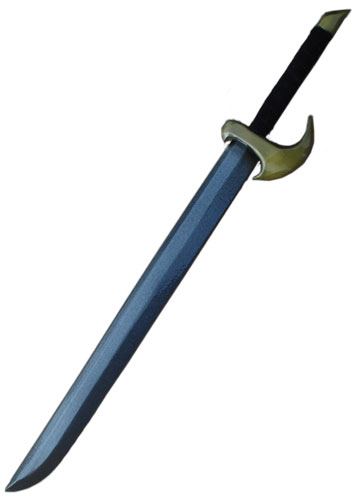 Sythian Saber


The standard color of the hilt is steel, but at this time we have one in gold and one in metallic red. Use the dropdown at the bottom of the page to specify which one you want.


Statistics

-length: 36" or 90 cm
-blade: 26" or 65cm
-handle: 7" or 17.5cm
-haft: 5" or 13 cm
-pommel: 2" or 5 cm
-weight: 0.55 pounds
-foam thickness depth to core on striking surface: +5/8"
-foam thickness depth to core on all non-striking surfaces: +3/8"
-foam thickness from core to end/tip: +1.5"
-foam weight: cross-linked polyethelyne, similar to Trocellen (tm)
-handle firmness: medium
-core composition: fiberglass
-weapon tip pointed
-striking surface beveled
-core capped to prevent tearing /splitting /punch-through of the foam

Quantity currently in stock: 1


Free shipping on this item!