---
| | | |
| --- | --- | --- |
| | Thrust Knife (IF-432321) | |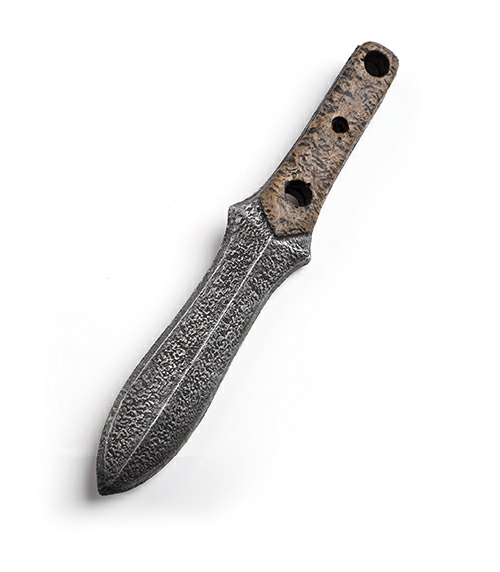 Thrust Knife (IF-432321)
Mercenaries, thieves, and rogues will want to keep this realistic-looking foam dagger close at hand while moving stealthily around the town! The Thrust Dagger shows off a beautifully textured iron blade, with a stippled brass hilt for its striking appearance. The loop at the end of its handle makes it simple to hang this role-playing weapon from your belt securely, while keeping it in easy reach. This LARP knife is made from coreless and durable closed-cell foam, and is finished with a strong latex coating, making it a safe and reliable option for your next LARP battle.

Each throwing knife is fashioned from an extremely durable coreless closed-cell foam, finished with a strong latex coating.

Please note the measurements, even though they are truly beautiful, each of the three daggers are smaller than a standard dagger.


Key Features:
A great weapon for an affordable price
High safety rating, approved by the top organizations
Features a resilient latex coating
Round fiberglass core is flexible and strong
A coreless weapon
Made from durable closed celled foam that does not shred
Measurements:
Overall Length: 7.9 Inches
Grip Length: 3.5 Inches
Blade Length: 4.3 Inches
Max Blade Width: 1.2 Inches
Measurements will vary slightly as these are handmade items.

This item may be eligible for free shipping.

Quantity currently in stock: 0
---