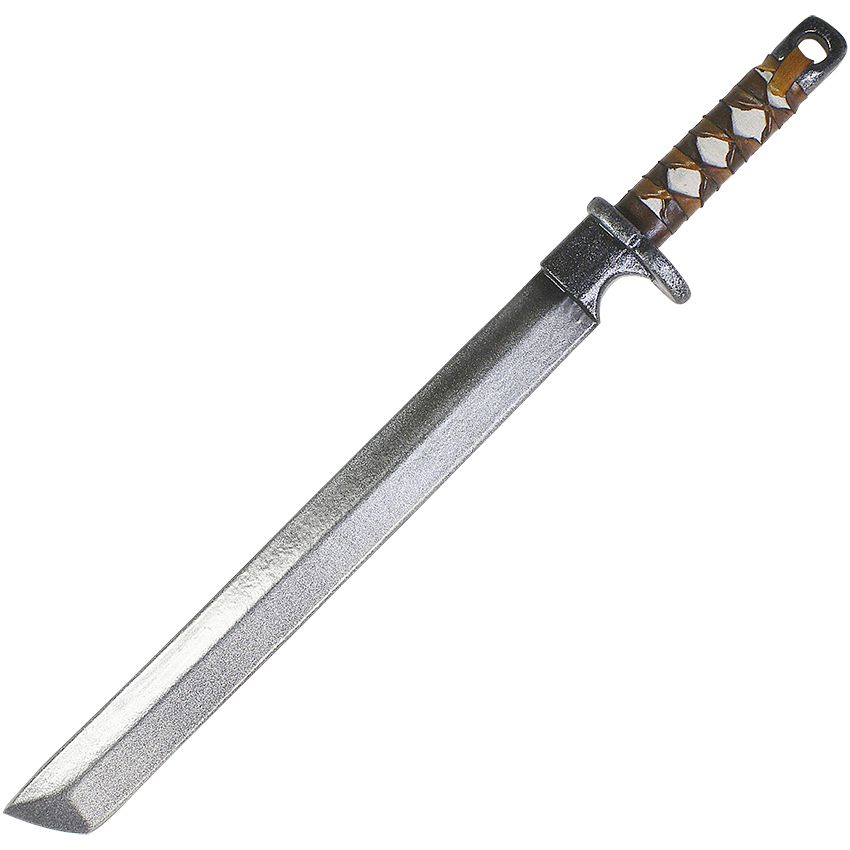 Wakizashi (IF-402107)

Among samurai, the wakizashi was a companion blade - a samurai may have left their katana but they were never without a wakizashi. And now you can keep one close at hand too, when you go into battle armed with this LARP Wakizashi. Often measured at two shaku in length, the wakizashi was a perfect weapon for close-quarters battles in tight spaces or indoor confines. This oriental LARP short sword recreates the subtle curve of the weapon with a good length, as well as a leather-wrapped handle for that last touch of authenticity. It is crafted from an extremely durable foam that does not shred, which has been sealed within a strong coating of latex. As safety is always a concern in LARP, this weapon also features a round, flexible fiberglass core that bends and flexes. The core also features a durable Kevlar cap for added protection, both against the core and for when the weapon is used to stab.

The LARP Wakizashi has an average overall length of approximately 24 inches. Please be aware that this measurement can vary slightly, as it is a hand-made item.


Here are some additional pictures of the Wakizashi:

| | | |
| --- | --- | --- |
| |   | |




Statistics

-length: 24 inches
-blade: 16" long x 1.75" width x 1" thickness
-handle: 4.5" long x [1.5",1"] oval
-hilt: 3" long x 2" wide x .75" thick
-pommel: 2" long x [1, .5]" oval
-handle firmness: very firm
-weight: 0.3 lbs
-foam thickness depth to core on striking surface: +5/8"
-foam thickness depth to core on all non-striking surfaces: 5/16"
-foam thickness from core to end/tip: +1 ½"
-foam weight: proprietary cross-linked polyethelyne
-core composition: fiberglass rod
-weapon tips: beveled and pointed
-striking surface: beveled
-core capped to prevent tearing /splitting of the foam


Quantity currently in stock: 0

Free shipping on this item!