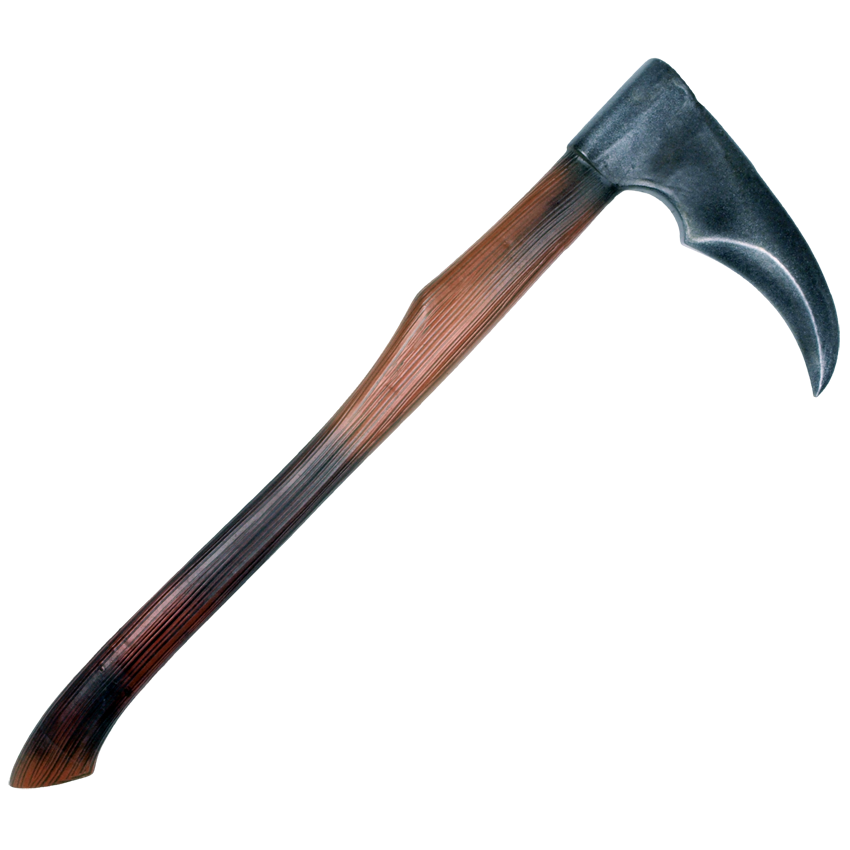 War Sythe
The War Sythe is the fabled weapon of Japanese origin that takes the shape of a small, handheld scythe. Our War Sythe is a reproduction of this impressive tool-turned-weapon, featuring a wood-looking shaft with a wicked, curved blade attached to the top. This Sythe is made using an extremely durable foam that does not shred, which has been sealed with a strong coating of latex. This LARP weapon is made using a round, flexible fiberglass core that features a Kevlar capped tip for protection from punch-through. The handle also features a simple suede wrap, which makes it easy and comfortable to wield for long periods of time.

NOTE: The blade is made of foam, so do not hook and pull with the blade!!!
This War Sythe is a handmade item, so its measurements may vary slightly from what it listed below.



Statistics

-length: 25" or 63.5 cm
-blade: 7.75 x [23 -> point] x 1 inches
-handle: 22 oval inches or 56 oval cm
-foam thickness depth to core on striking surface: +4"
-foam thickness depth to core on all non-striking surfaces: +3/8"
-foam thickness from core to end/tip: +1.5"
-foam weight: cross-linked polyethelyne, similar to Trocellen (tm)
-handle firmness: medium
-core composition: fiberglass
-striking surface beveled
-core capped to prevent tearing /splitting /punch-through of the foam
-weight: 0.25 lbs

Quantity currently in stock: 1

Free shipping on this item!