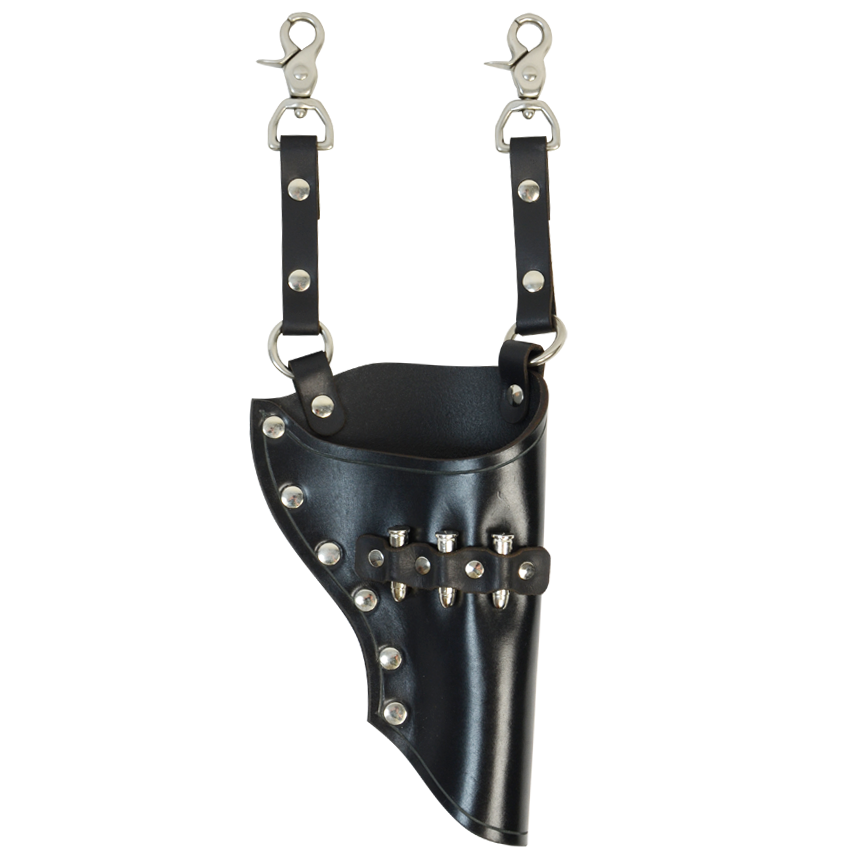 Western Leather Gunslinger Holster

A pistoleer should never leave home without their trusty pistol at their hip, safe and secure in a holster. And nothing suits the style of a lone gunslinger quite like this Western Leather Gunslinger Holster, with its bullet accents. The classic holster gets a bit of style in this design, featuring a strap set with a trio of bullets set on the side, and a duo of clasped straps that make it easy to secure to almost any belt or harness! Not only is this Western Leather Gunslinger Holster perfect for a cowboy or an outlaw in the Wild West, but it also makes a great steampunk accent too!

Key Features:
A classic holster with a unique style
Also a very cool accent to hang on your belt
Fits most civil war and western revolvers
Has two leather straps with clasps for easy wearing
Black comes with silver hardware
Brown comes with brass hardware
Accented with a trio of bullets
A must-have for any steampunk gun-fighter, explorer, or captain
Made from high quality leather
Crafted right here in the USA


Here are two more pictures of this fabulous holster:



Statistics

-overall length: 8" or 20 cm
-holder mouth: 4.75" wide x 2" deep
-straps: 6" long x .5" wide
-clasp: brass, spring loaded, .5" inner diameter
-weight: 0.4 lbs or 181 grams
-holster: heavy leather

Quantity currently in stock: 1

Currently In Stock

Free shipping on this item!